These days, buying cryptocurrency has become quite common. As cryptocurrency becomes more and more available to retailers and consumers as a mean of exchange, both sides seek to experience both the desirable efficiency and usability that digital coins have to offer. Investors in this emerging market have creatively found secure ways to make more money from their cryptocurrency HOLDings. In the previous blog post, we discussed how diversifying crypto investment benefits most HOLDers. Testimonials about WhaleLend's margin lending rave about the reliable service and fast turnarounds that allow members to earn interest on their crypto HOLDings.  
1. How is your token safe with us?
When it comes to our community members, we have long-term commitments in mind. We measure our success by measuring your success. This is why we want to build solid and profitable relationships with you. And above all else, we value transparency with our users. Our interests are not in trading short-term gains for long-term potentials. Instead, we simply seek to connect HOLDers who have cryptos in their wallets to investors who want to trade with extra capital. This helps everyone make the best use of their cryptocurrency potential by generating profits regardless of the market's movement.
We seek a long-term relationship with our community members
Through a process known as margin lending, your capital remains safe with WhaleLend, even if cryptocurrency traders who borrow your cryptocurrency manage to lose everything. WhaleLend sends your cryptocurrency out into the lending market for traders to borrow. In return, traders pay interest. You really have nothing to lose and everything to gain by investing your cryptocurrency with a holding site like WhaleLend. We ensure your collateral investment by simply providing a winning situation for you and hopefully a winning situation for borrowers as well.
It is, indeed, scary to hear your friends or family losing money in the crypto market. While fear may motivate you to ground your crypto HOLDings, some HOLDers choose to break the rule with margin lending. One of the most popular concerns related to margin lending is whether investors could lose all their money if a borrower makes a bad play. The good news is that each borrower needs to keep a certain amount of their capital, known as collateral, for the loan. In case they get off on the wrong foot and trigger a forced liquidation, the lender will receive a full amount of capital back along with the agreed upon interest rate. So why worry about the cryptocurrency market's ups and downs when you can let WhaleLend handle that stress by investing for you?  
2. Secure cryptocurrency withdrawals
We understand the importance of security, so, for you to feel confident when investing your future with us, we made implementing safeguards our highest priority. We simply don't trade security for a quick-and-easy, automated withdrawal process. Instead, each of your withdrawals employs multiple verifications, as well as a human element.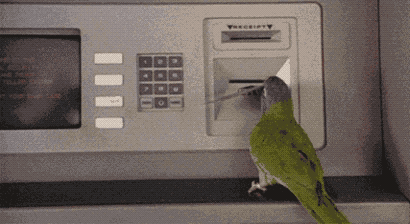 Our secure withdrawal process includes 3×3 process
To employ multiple verifications, we use our 3×3 process for handling withdrawals:
#check your identity 3 times
#use 3 different and unrelated methods to check your identity
Our 3×3 security process for withdrawals works like this:
The first way to protect your withdrawals is to make sure that you are you. We do this by triple-verifying your identity. Each withdrawal request is verified in this three-step, user validation process:
1. First, you log in via Auth0, a universal authentication and authorization platform developed by a third-party service that is a global leader in Identity-as-a-Service (IDaaS).
2. To verify your identity, you will be emailed or texted a temporary code. This code is known as a valid TOTP (time-based one-time password, commonly known as two-factor authentication, or 2FA, e.g. Google Authenticator). You will be asked to supply this TOTP in order to verify that you are the owner of the account.
3. Finally, you verify your approval of the withdrawal by responding to the time-limited email we will send you.
Secondly, the withdrawal process is always approved by at least two senior staff members who have due diligence, knowledge, and experience in data security that is second to none. Although requiring multiple human approvals combined with multiple user-validations may be a slower process than a fully automated process, we believe that you, the HOLDers, will appreciate the extra effort taken to make your investment secure.   
3. How are we avoiding hackers?
We always remain vigilant in order to protect our members' accounts from attacks by hackers. By using the best techniques and technology available, we prevent malicious activities from disrupting our members' accounts. Our protocols have been designed to make it substantially difficult for any hacker to take over a WhaleLend account. Here are some of the ways that we safeguard our members' accounts:
#We only use reputable, established exchanges and custody providers, like Coinbase and Bitfinex who use Cold Storage for the bulk of their custody. 
#We store your coins in a hot wallet for only a few hours and then quickly forward your coins to an exchange.
#To avoid data breaches, we use an industry-approved, third-party authentication/security platform; we don't store or even know your password.
Bitfinex is a well-established exchange platform we chose to lend your money on
We closely monitor all activities in order to quickly identify any suspicious activity and prevent anything from happening before it is too late. We work around the clock to provide you with one of the safest holding facilities available because we cannot wait to have you on board with us, moving forward together into a bright and profitable future.